//creepy bunny rabbits, and finally Frida Kahlo. //School has started. Summer ended with the same kind of manic bipolar energy that the season gave me when it started.     Ha!    …ah reality.    Bite me. The semester's first project is residential, a two apartment conversion to a single unit. I am hoping that if I attempt to explain my concept in writing, I will begin to understand it myself. At...
//adorable coffee dispensing machine with a mouth //I trekked myself to midtown after class last week. It turned out to be a venture into the NY Public Library. Something that should have happened some time ago. It's super amazing. How much am I going to use my new library card? Probably never… I did however get some interesting new info on New York Cities' legendary automat lunch hour...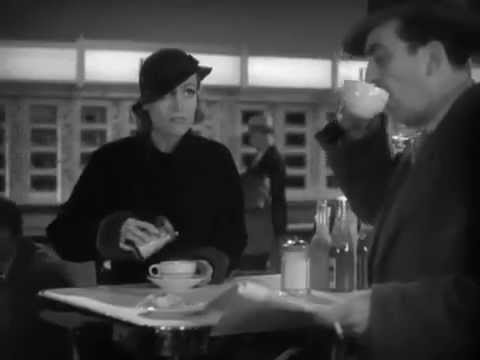 //art deco meets the circus //Maybe it's some post break-up motivation or perhaps it's the pressure from a particular teacher, but today I welcome the blogosphere back into my routine. If you live or work downtown, a trip uptown seems like a tour into another city. You find yourself exploring it like you would on vacation to someplace new. Although 5th Ave is nothing new to me, there always...
//from Mondrian to Jil Sander //This last year you saw it with Jil Sander, Prada, and Calvin Klein. Decades ago you saw it first with Piet Mondrian. Color blocking is not at all a new concept. Its a totally fun approach to the concept of minimalism. Segment a select few colors into a composition and you have a super fantastic energy just bursting with personality. Its totally...
//perfectly androgynous //I love love something fresh, something totally new and interesting. I also love androgyny. Brad Ford is absolutely fresh in his design approach. They are totally delicate but still hold a fantastic masculine quality. His design is like a perfectly androgynous 20-something siting in a chic cocktail joint in the West Village. I have talked about this before. A...
//Form as Function // Functionless form is a total waste of mass. If sculpture is to exist let it be beautiful but for reason. Even if its only reason for existence is to be beautiful….then my god please let it be beautiful. I agree that this particular house is not the best example of beauty or harmony in architecture. As it fails in beauty it totaly succeeds in its most obvious...
//can we talk about stairs? //stairs. without thinking about how many, how dangerous, or how you wish there was an elevator, you have to agree that a splendid set of stairs is really an experience. The idea that it will take you somewhere entirely different then where you are is really quite interesting. I love these ones!  -jAKE
//taking color in doses //after my last project my teacher, in humor but in some seriousness, tells me how she worries my portfolio will end up with no color. Its true! Furthermore, that same day our class was blessed with an amazing designer critic that works for the colorful and charismatic Jamie Drake. So it is after Darrins wonderful suggestions that I bring you color! Lots of it!...
//S&M //another project. The first of the semester actualy. With a long story behind it I will keep the discription brief. Its S&M inspired. Yes yes it is. It is ment to be an artistic and creative take on the subject. Do enjoy it… ;) -jAKE
Maximalist then? //bare with me in this fasinastion I seem to have with minimalism. Its quite new really and its something a designer needs to go through. Ive shared my thoughts… my many thoughts on minimalism. So, for this particular post I will let you think for yourself. I will say this. I am not a minimalist. My peronalities, attitudes, styles, and ideas are not minimal in any...
//the born again blogger //Lets pay attention and I will tell you an "oh so" familiar story. There was once a blogger (any blogger, most bloggers…me). This blogger began his blogging with great excitement and anticipation. The Internet!!! …he exclaims. The Internet is the future! You are nothing if you do not exist within the Internet! So this blogger blogged with...
//the pied-à-terre ofMr and Mr Delancey //I have used tumblr now for perhaps a little over one year (I'm a bipolar tumbler user shall we say?). Its been so good for me to share with you all my inspirations. An inspiration is truly such a personal thing. An inspiration can be a force strong enough and powerful enough to govern countries, to build the worlds most impressive buildings, and...
//sentimental about design //Here are a few pictures I have stored away for one reason or another. I get all sentimental about the simplest aspects of design. It could be a simple molding or some ridiculous table accessory. This time it happens to be a staircase. How fabulous is the one pictured above. In this space it screams for attention. I love that. If I saw it surrounded by modern...
//some amazing talent, fantastic company and really good friends //Its always hard to identify what the most current in modern aesthetic is. What is modern design today? It seems to me that these characteristics of design are more evident after time as helped to established them. Perhaps thats because these characteristics begin as trends. Its perhaps after a trend has stood the test of...
//my lusts… //You cannot imagine the amount of potential inspiration you can get while living in New York City. I just wish posting and sharing each of these inspirations with you was possible. It kills me!! This week it was a new found cafe in Greenwich Village, an east village barber shop by day and fantastic lounge by night, a Yann Tersion concert, and some amazing history...
//menswear to start crying over Jill Sander fall 2011 Antonio Azzuolo fall 2011 Richard Chai fall 2011 //At the Fashion Institute, regardless of your major or interests, you somehow become absorbed by fashion week and its many suspense's. I sit back from a distance. I watch and I listen. I will then pick my favorites. I pick them mostly for the architecture, for the colors, and the...
//white //white -jAKE
//the well groomed space the standard hotel lobby prada store, soho united nude store, soho //I'm a design snob, but I'm a humble one. I know what I like and and what I do not. Whats more, is I tell everyone!!! With that said I would like to share with you a few of my top picks of best New York City designs. I love a well groomed commercial space and each of these happens...
//a little S&M with your white walls??? //I really love the dark and even slightly morbid undertones in this space. You have to look past the soft colors and smooth 1960's furniture to see it but once you do you see the space with a different take. Its refined but totally raw. Even sexual. I love it. -JAKE
//the old with the new //It was so good to be back in the small town. I was able to reconnect with some amazing friends and family. I read some great books, actually watch full length movies, and meet with some great people. Now…it's back to the city, full throttle!!! I have my first day of class tomorrow. I have my studio class with last semester's professor. God, she is a tour de...
//romantic old world drama in a modern context //It's incredible how much big town fun I have managed to have in the small city. I'm do for a lazy day at home. Prep- time for midtown Manhattan. These pictures, I believe, speak for themselves. Spanish designer, Nacho Polo, beautifully combined texture, line, and select color to establish a kind of romantic old world drama in a modern...
//meet andres… //Some of you may remember Pierre the French elephant. He was one of my first sculpture pieces and also my first gallery sale. Pierre is a sore subject in the Szymanski household. My mother still morns him today. So, as a gift and an attempt to replace Pierre I made her a new one. Meet Andres! He is a five foot giraffe that likes good champagne and a classic movie every...
//I thought this was really quite fantastic. A design to blow our minds…quite literally. Artist Tokujin Yoshioka created an installation for the Tokyo Hermes flagship store that truly makes a nice statement. Hope you like it. Don't forget to see the video -jAKE
//love me some… //….scandinavian furniture -jAKE
//time wasted and the new favorite //I'm not one to throw time away. So to find out last night I have wasted a lot, it kills me.  Aside the point!!! The real point is my new favorite designer! You have to understand this is quite an announcement. I can still count my favorites on one hand so to add to this sparse collection is super exciting. Benjamin Noriega-Ortiz is from Puerto Rico...
//some simple inspirations //It's been a strange few days. I always know falling back on simplicity helps any situation. Here are some simple inspirations for both of us. -jAKE
//the freedom of your fingers…and fur hats //"Five finger freedom" got me a gorgeous black rabbit fur hat and thanks to the beautiful Jacquelyn Anne it got me a printed scarf and violate RL sweater. I won't let being a student influence my wardrobe. I found my new trill. Ill just see if I can keep it "restrained" to just a few goodies. -jAKE
//the designer bathroom and the design book that told me i am quite disturbed //So I told you of my love affair with the bathroom. What is funny is I couldn't have told you why until now (like many relationships, who really knows why until). Just yesterday I was reading one of my new design philosophy books. This particular one covers human psychology in relation to the spaces that we live...
//balance //I have talked some about my thoughts on modern deign. I love it when I see a modern space or object that has timeless features. So often you see modern design in a very sterile and bleak context. Above are some examples of what I think to be some super successful modern designs. Successful modern design, in my opinion, is the designers understanding of tradition and a...
//My thing for the bathroom //I happen to have a thing for the bathroom. I'm not that hard to please. In fact I happen to have only two fetishes. The first is a beautifully designed bathroom. I don't love the powder room or the water closet but I only love the bathroom. The one with a gorgeous ivory white soaking tub and god willing…a giant walk in shower. bahaha…That a true love...
//delicious //I just now decided something. The chaise lounge is undeniably the sexiest design seen in a piece of furniture. I will say nothing more…they speak for themselves. Delicious. -jAKE
//workspaces //I take a pride in all my posts being original. I find my inspirations naturally and I write in that same way. This post is different. A friend of mine showed me this fantastic tumbler site dedicated to workspaces. It really is fantastic. You will see every portrayal imaginable of an individual's workspace. Some you would love to work in and others you may not. I have...
//think for your self //Lori Nix Photography //I have Fridays off. I couldn't imagine life any other way. Is that impractical because I now ask…how could you possibly work a five days week? But believe me, I put in more hours during those four days than most do in an average 40 hour work week. Additionally, the weekends are used for drafting homework and fabric runs to the Design...
//my "glorious group of great design" //These last few days have been strange. It just now hit me that it will be cold for months. My emotional brain chemistry must be off just a tad because I'm listening to 1940's jazz again. I have a cold and dorm food is not helping any of the above. Dorm food is a new category of food that I have yet to describe. Its certainly not...
//Budget? No…Vintage Halloween has put me in a kitschy mood. Also, I can't help but notice that my recent posts have had a few things in common; beige, neutrals, and neutrals. So this post will be good for both you and me. The Collective, a lounge in New York's Meatpacking District is just the break I need from all this intellectual minimalism talk (I have bored even myself to death). I...
//humble design //these are a few designs from architect and designer John Pawson. He is a new favorite of mine. They say comedy is the most challenging act to achieve. Similarly, I would say minimalism is the hardest design environment to achieve
// thrill me  // Thrill me please. Thrill me like 2Michaels design does. The Kips Bay Designer Show House begins this week. If you read any interior design or architecture magazines you understand that this is a big deal. I surfed the portfolios of this years participating designers and it was 2Michaels Design that gave me some fantastic designer chills. These spaces are stunning by...
//ciao verano //I have to admit, I cant wait to layer, throw on several scarves, and where the infamous wool pea coat, but I just can let the summer go so loosely. It has to be let go ceremonially. So, I here by let the glorious season of summer go to now welcome the also superb season of fall. In remembrance of the beloved season of summer, I give you a series of pools…wonderful pools,...
//AH 101- Rennisaunce to the Modern Era //I hate my art history class. In elementary school, each week we had to pick a chapter of the bible to memorize…brutal. I feel like I'm at a very similar crossroad. The time taken to memorize names, dates, and more names isn't any where close to the time it takes you to forget them. Tell me teacher, what influence did these pieces have on today's...
//my return to digitalism //I was talking to a good friend last night over drinks…free drinks. oh and cheese…free cheese. We say, if you live in New York there is no real reason to actually pay for your drunk. So we don't. Anyway, over drinks he tells me that the high level of granite in the NYC earth is the reason there remains so much constant energy within the city. He says...
//inspiration overload                                            //We can make a point and say that New York smells, that it is expensive, or that it can be dangerous. One thing I have yet to here anyone say it that New York lacks inspiration. In fact my dilemma doesn't sit with the smells, money, or the danger. It is my inspiration overload. Which inspirations do I give time and thought to...
//a balance, some harmony, just maybe even divinity //A perfect balance within life is a grand idea. It doesn't exist, but by all means try. A design however, I believe has total potential to become divine. Divinity is perfection much like any given god is divine. My point is, if day-to-day life is full of a harmony disrupted then why not enter into a home of a divine state? Worship the...
//the campbell apartment   //This post is rather hard to explain. Last night I went to the Campbell Apartment set inside grand central terminal. If I could claim perfect proportion and scale…I would claim this particular room. With high ceilings, low set banquettes, and a balanced color pallet of deep mahogany and reds, this room feels to be the best example of perfect proportion and...
//furniture as art…art as furniture //Happy Jewish holiday! I can't tell you which holiday; or rather I can't spell it, but today is a Jewish holiday. I have had school off and it has giving me a prime time to explore NYC in all its furniture glory. I even had my first interview which went splendid. Just before my interview I stepped into a neighboring furniture gallery and instantly fell for...